iOS Web App Setup
There are multiple free SIP apps available for iOS, we recommend the Linphone application.
Once installed and configured you can make a receive calls via the BCH SIP network and transfer calls via the PPUser Web App.
Before continuing ensure you have create a new extension for this device and made a note of the:
SIP ID - the nine digit number eg 341000001
SIP Password - the ten digit password
Download Linphone from the App Store: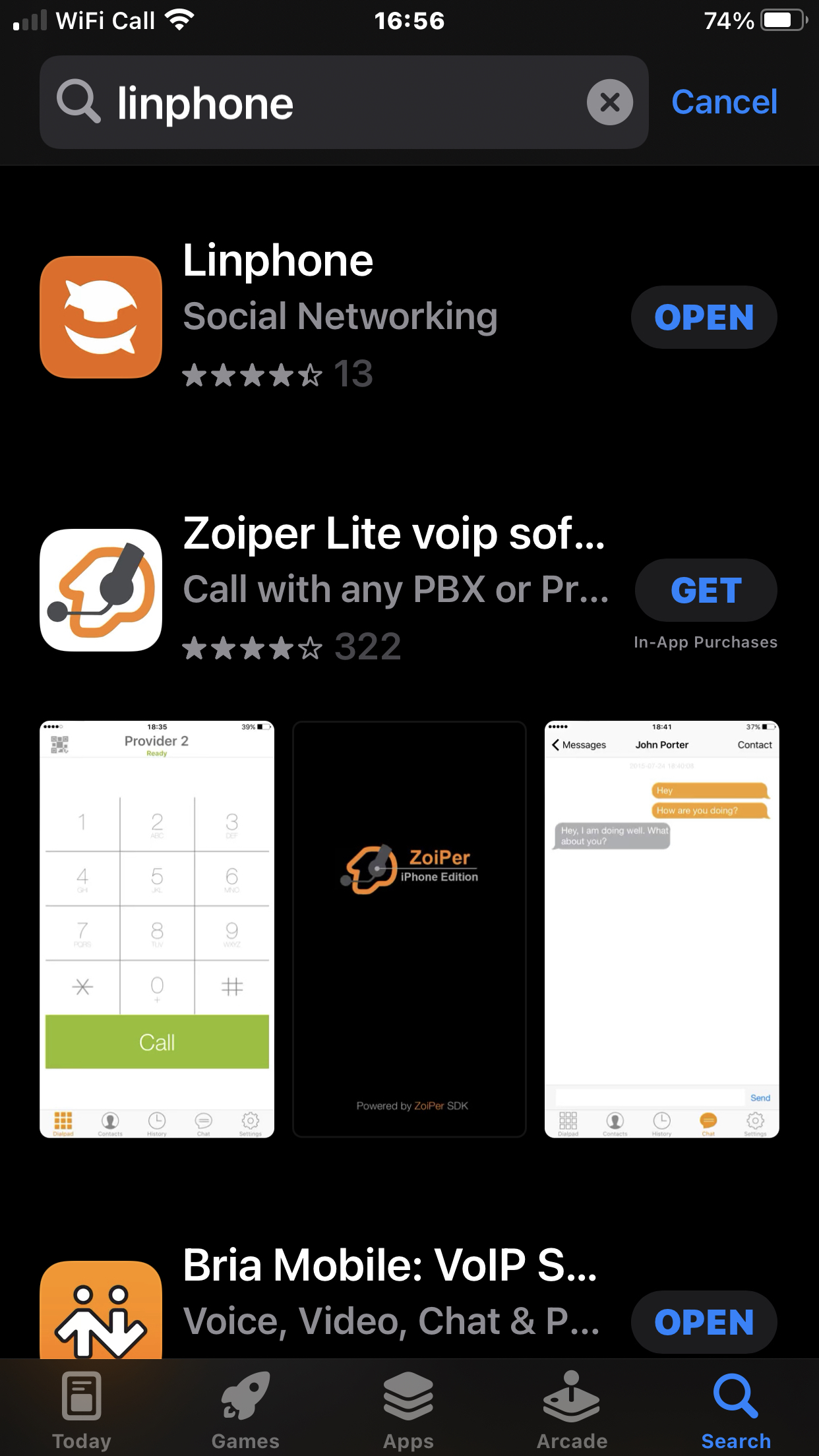 Select USE SIP ACCOUNT
This is a two step process, firstly enter the nine digit SIP ID as the use name and enter pbx1.telecomswitch.co.uk into the domain.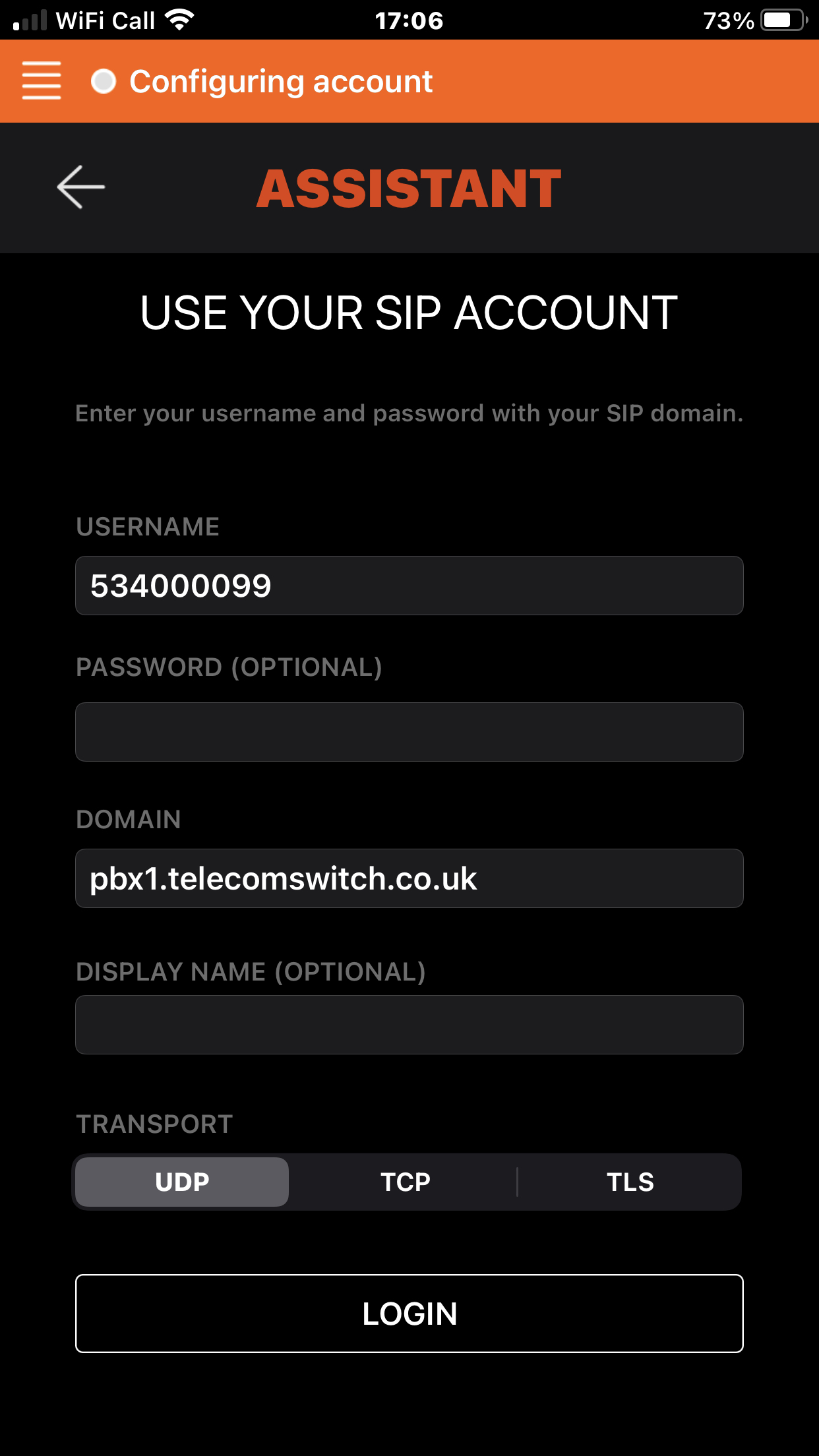 Select LOGIN and the application will try and fail to connect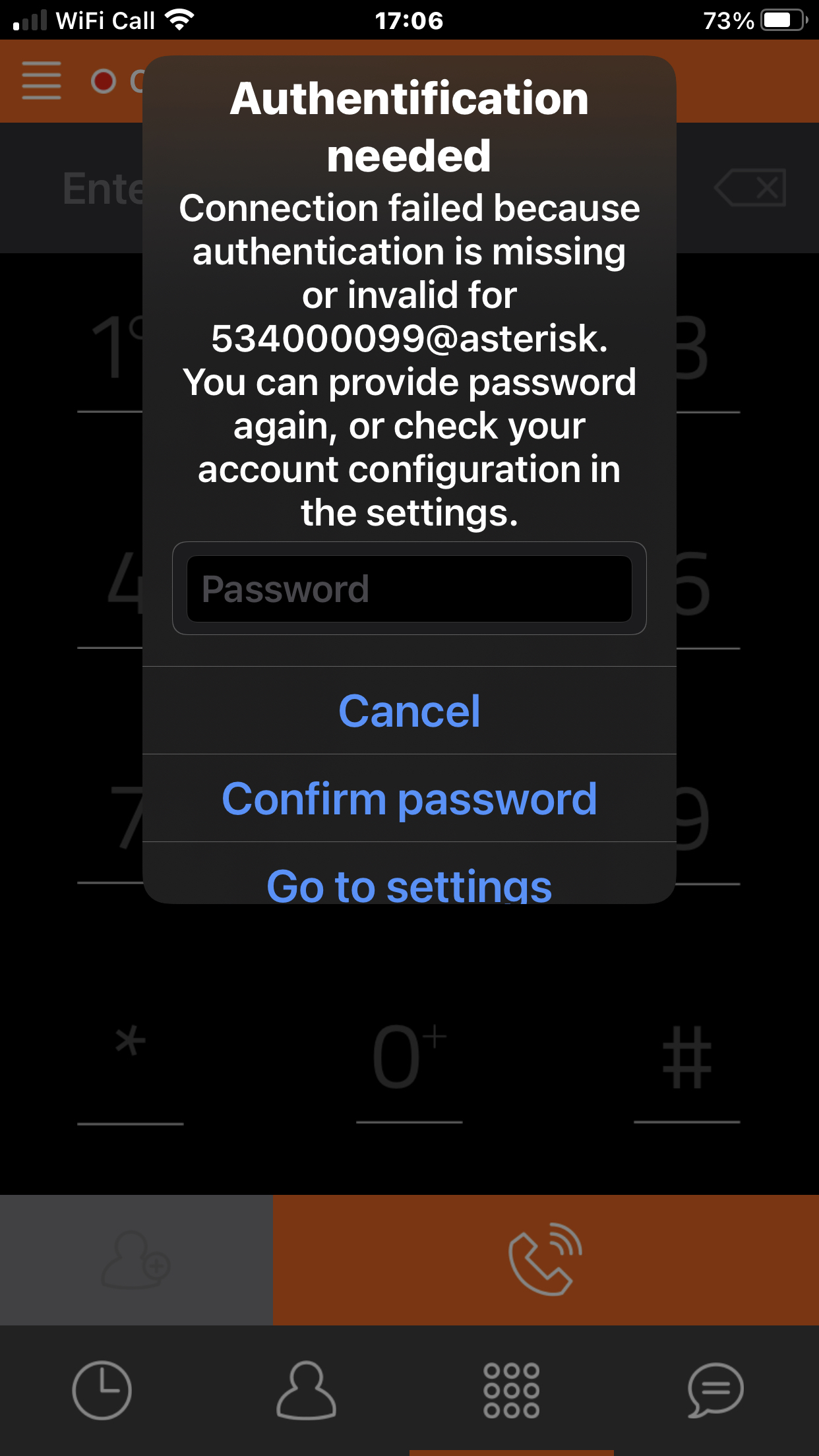 Select Go to settings and then select the SIP Account to access the full settings page: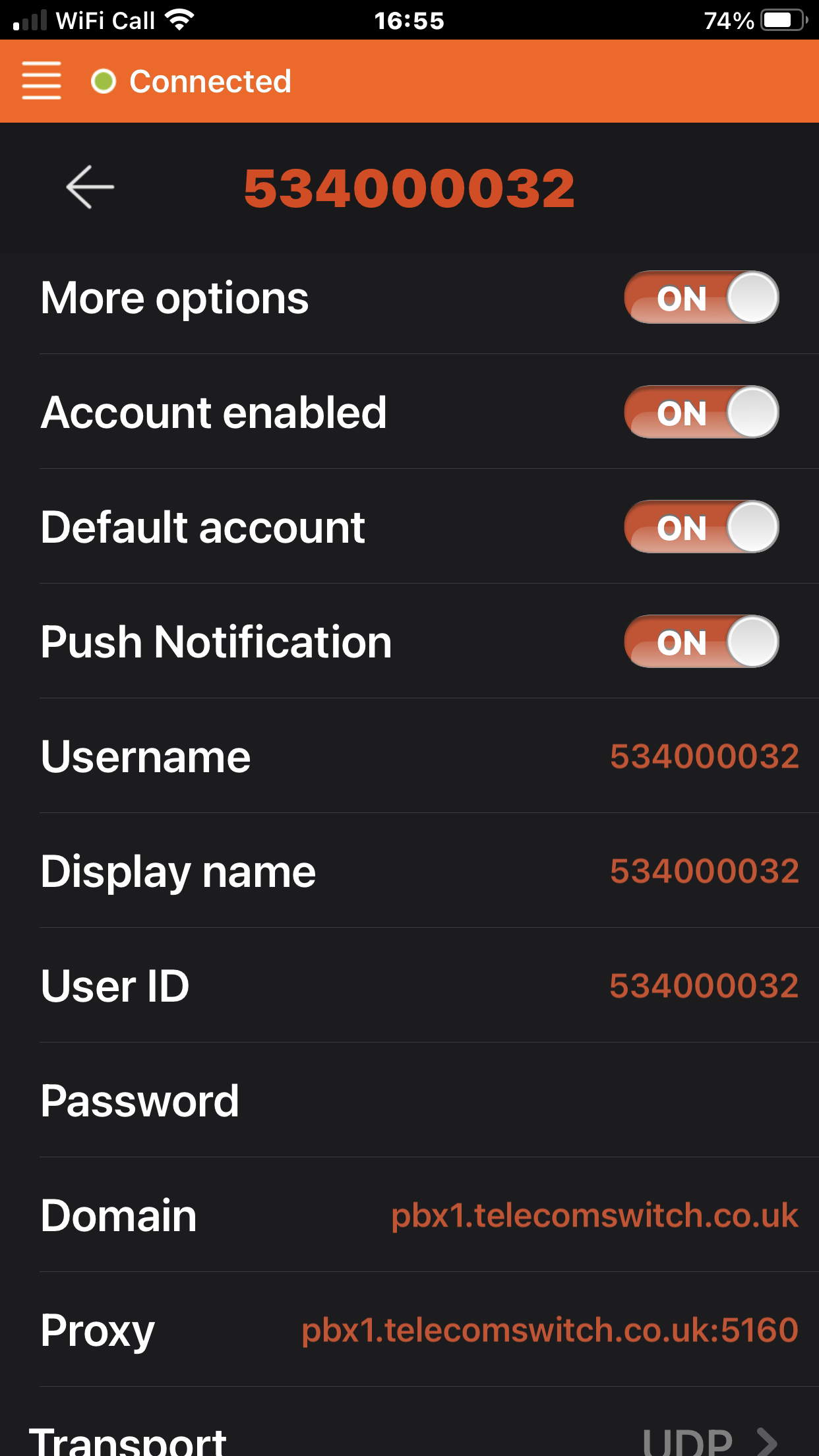 Complete each of the following fields
Username: The nine digit SIP ID
Display name: The nine digit SIP ID
User ID: The nine digit SIP ID
Password: The ten digit SIP Password
Domain pbx1.telecomswitch.co.uk
Proxy: pbx1.telecomswitch.co.uk:5160
Transport: UDP
Once the fields have been populated, select the back arrow on the top left and your phone will connect and you can now make and receive calls through the BCH Network.
To simplify controlling calls via the SIP App we recommend you create a Web App link to the User Portal on your phone home page for quick access with using your mobile.
Using Safari visit https://ppuser.telecomstats.co.uk and login with the 8 digit user ID and the password you were provided by your account manager.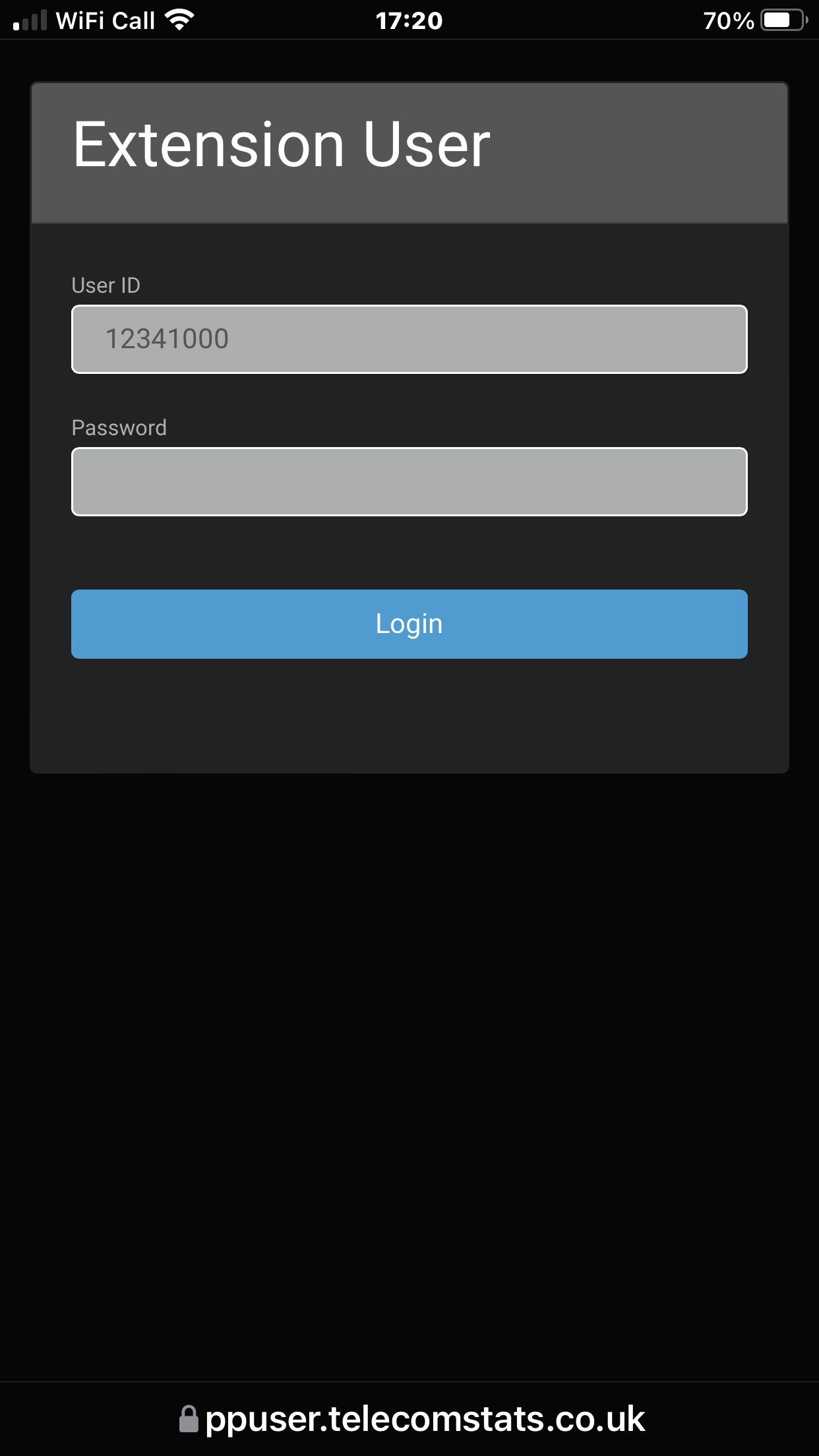 Once logged in select the share option at the bottom of the screen: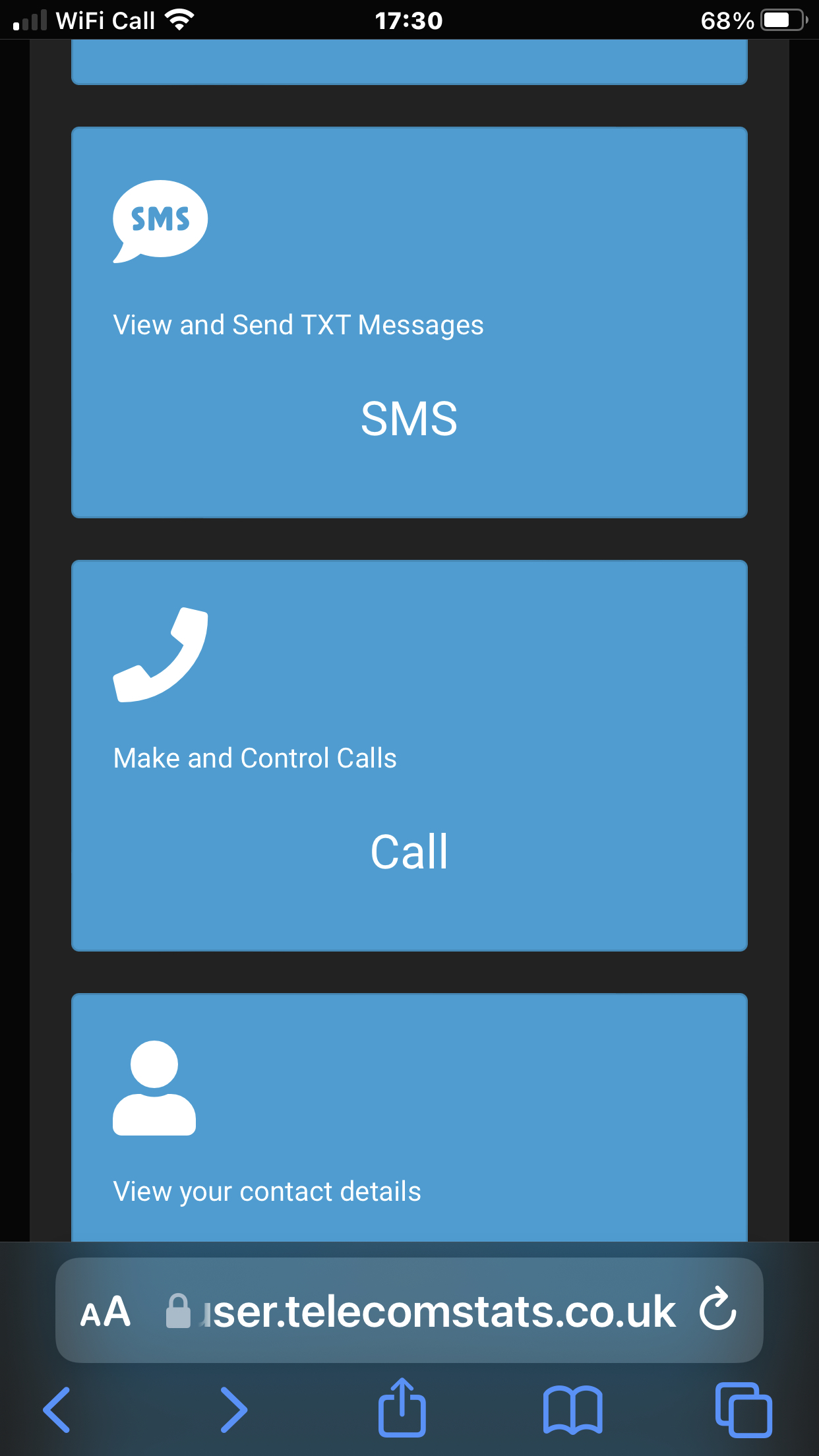 Then scroll up to select Add to Home Screen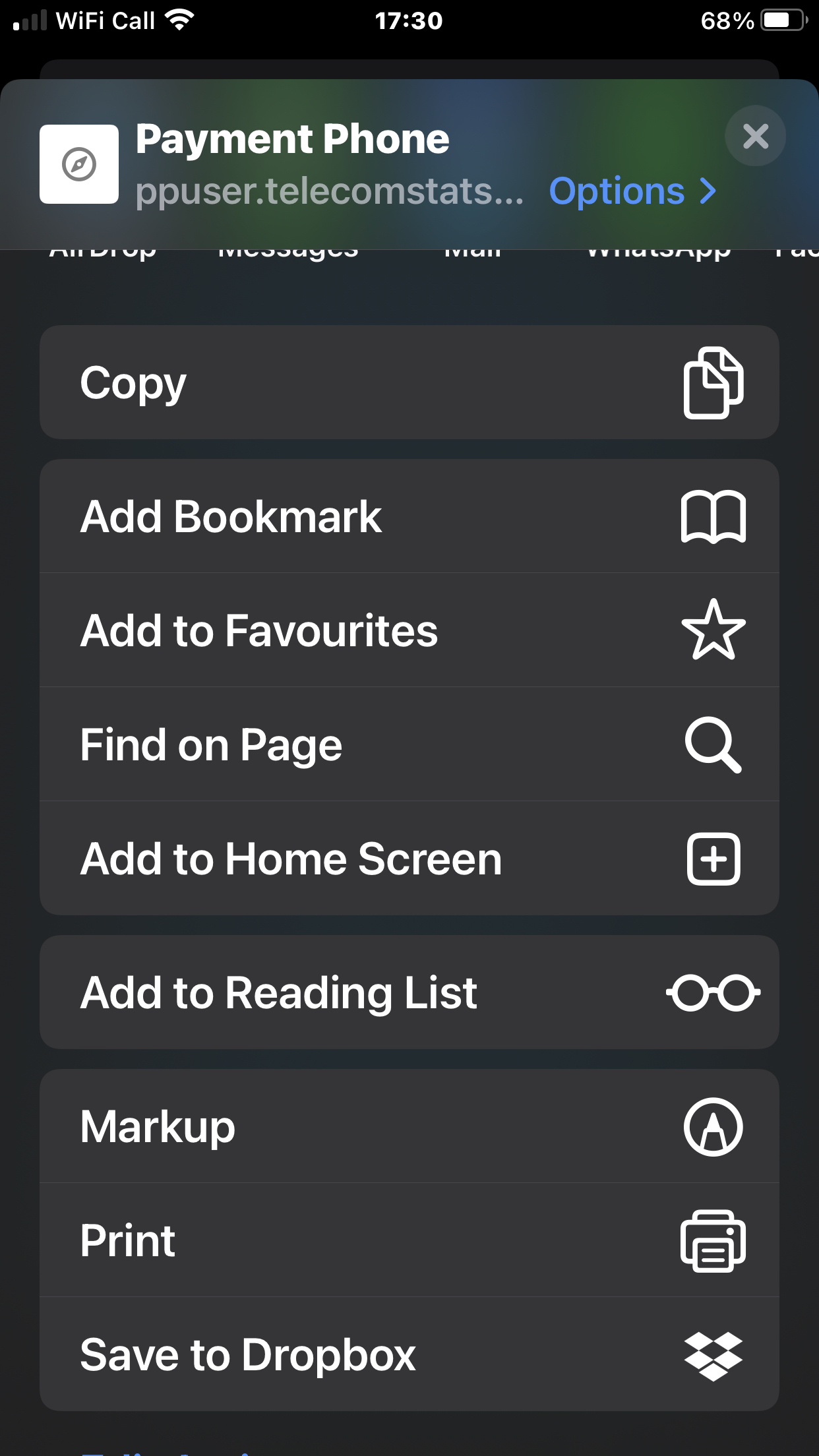 You can then access the Web App quickly in the future where you have full access to your call Divert Options, Call History, Contacts, SMS, Colleagues Presence, Voicemails and in Call Controls allowing you to Hold, Mute, Divert and Transfer Callers.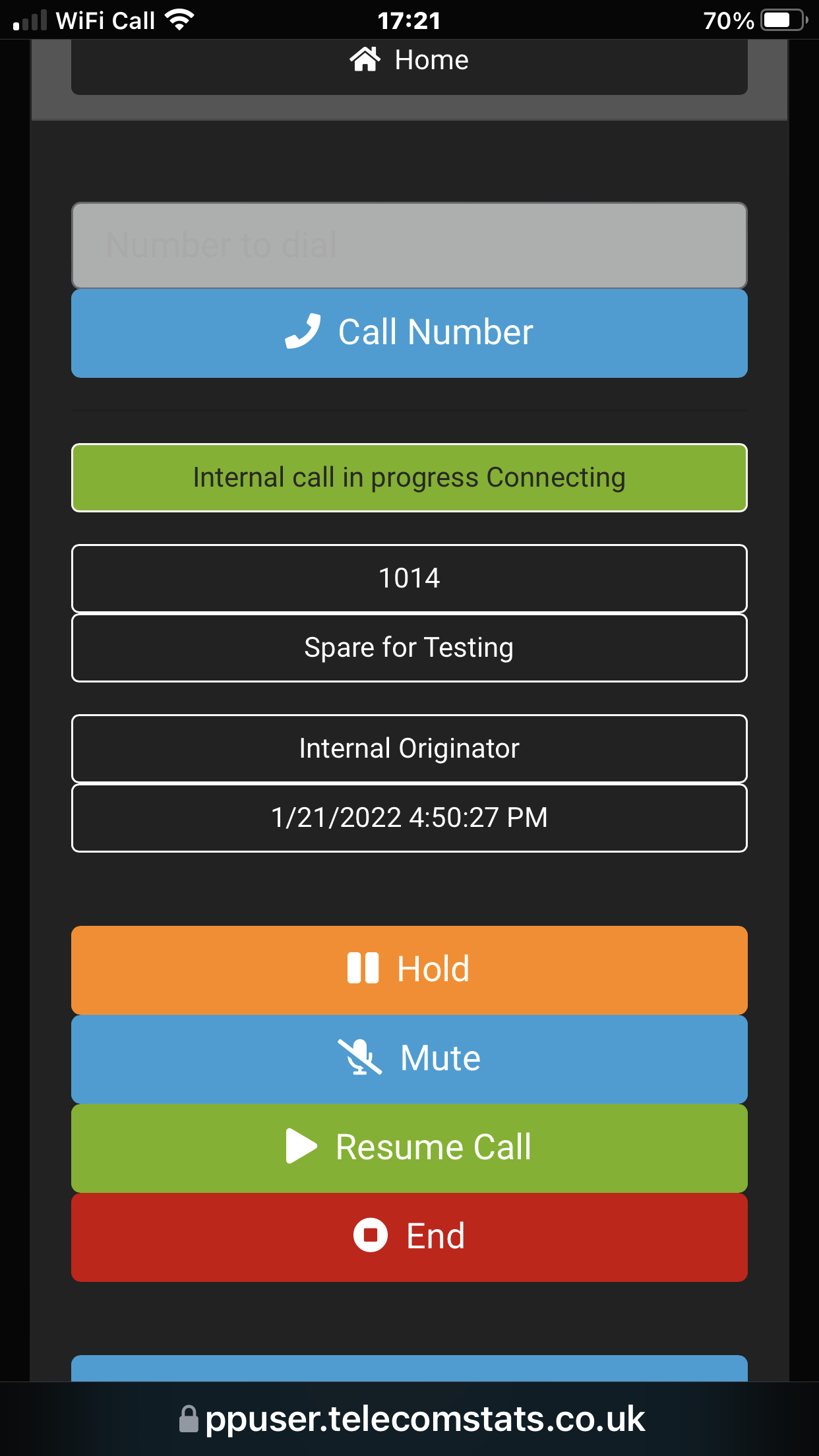 ---
---