SMS Broadcast
Go to Mobile Marketing > SMS Broadcast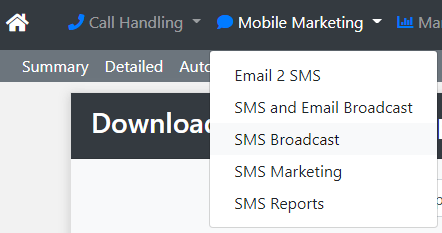 You will now be able to change below settings.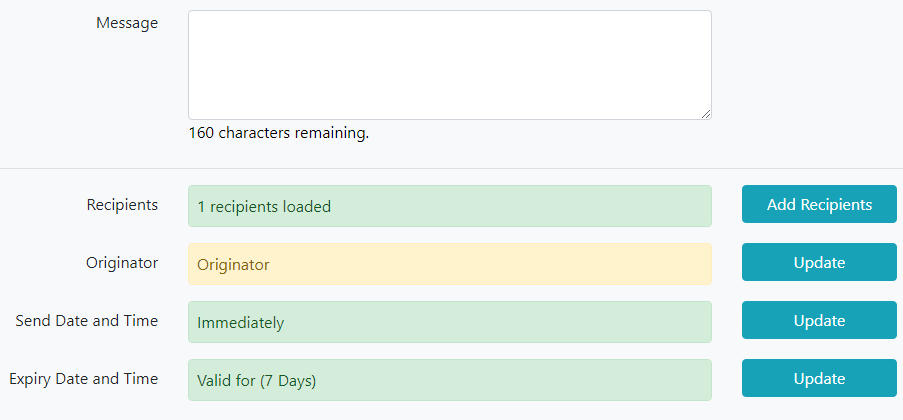 Message
Put in your message to send.
Recipients
Enter the numbers you want to send the messages to.
Originator
Enter in a valid originator that the message will appear from.
Send Date and Time
You can send the message immediately or you can schedule a date and time to send it.
Expiry Date and Time
Set an expiry date.
Now you can send a single test message with the settings above to a mobile number (modal popup), send the broadcast message or clear all the above settings to start again.

---
---