PBX Service Schedules
Each service can operate under its own schedule, allowing you to configure your working hours and the action to take when calls are received outside of these times.
To change any of the working hours navigate to Switch Board > Service Schedules
Select the service you wish to update to view existing working hours:

When you add or edit a new schedule you can define the Day, and start and stop times and the call flow that will be used when calls arrived during those times.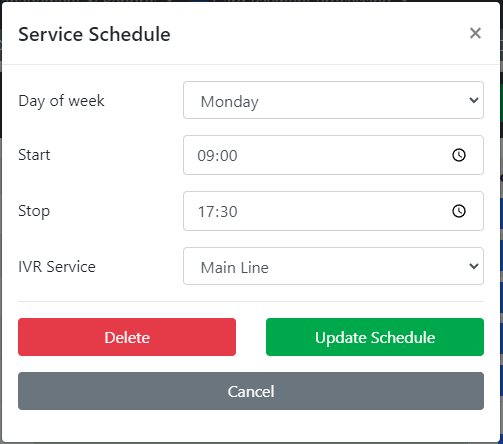 Outside of all the schedule times calls are diverted to the Out of Hours action, which can be set to play a single audio message and then Hang-up.
Alternatively if you want to take voicemail messages or route calls to an Out of Hours answering service then you can configure the system to route to a Call Flow which can be configured as necessary.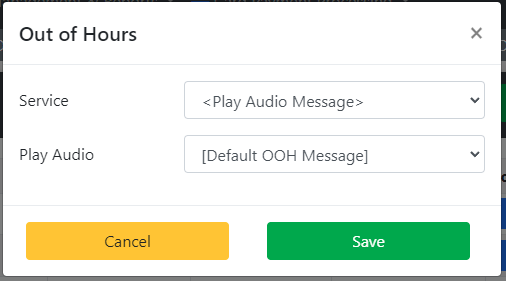 ---
---