Assigning New Numbers
You can assign new numbers to your account directly from the network from within the Number Manager.
We keep a range of numbers in stock, and these can be accessed via the Number Pool and can be instantly applied to your account.
If you can not find the Area Code your looking for in the number pool then you can request a new geo number number click on the Request New Numbers button.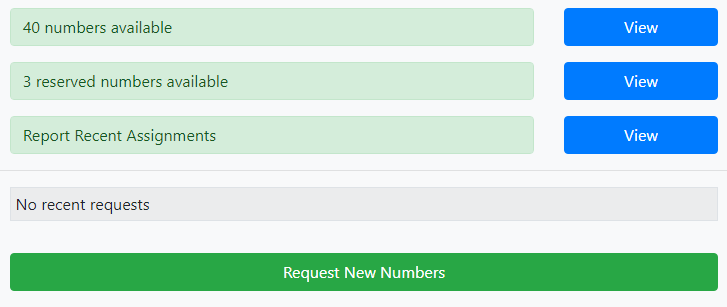 You can choose the area code, the amount to a maximum of 10 per request, and if you want them as a continuous range or any random numbers from that area code, and what platform you want them on then click Request.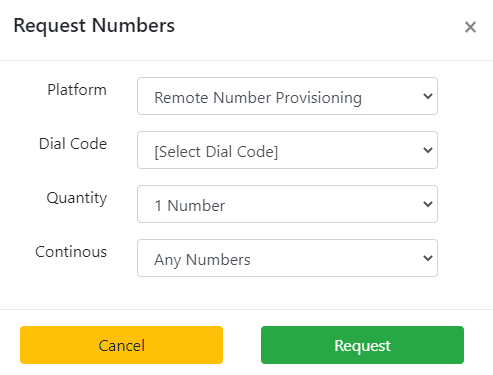 You will then see that your request is pending

Once the request Status has changed to completed, normally within a minute, click on the Assign button. The number can then be assigned to the master account or any sub accounts you have: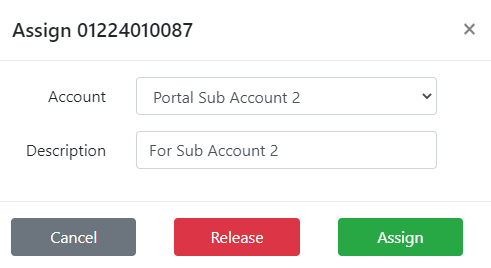 Alternatively you can release the number into the Number Pool and request another number. New number requests are held in reserve for 48 hours, and must be assigned to a service within that time, after which they are released into the Number Pool automatically.
---
---