Call Control
You can control certain aspects of your softphone from the site using Call Control: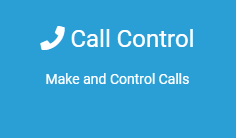 If you are not on a call and your softphone is running you can put in a number to dial. This will call your softphone for you to answer and subsequently call the number you chose.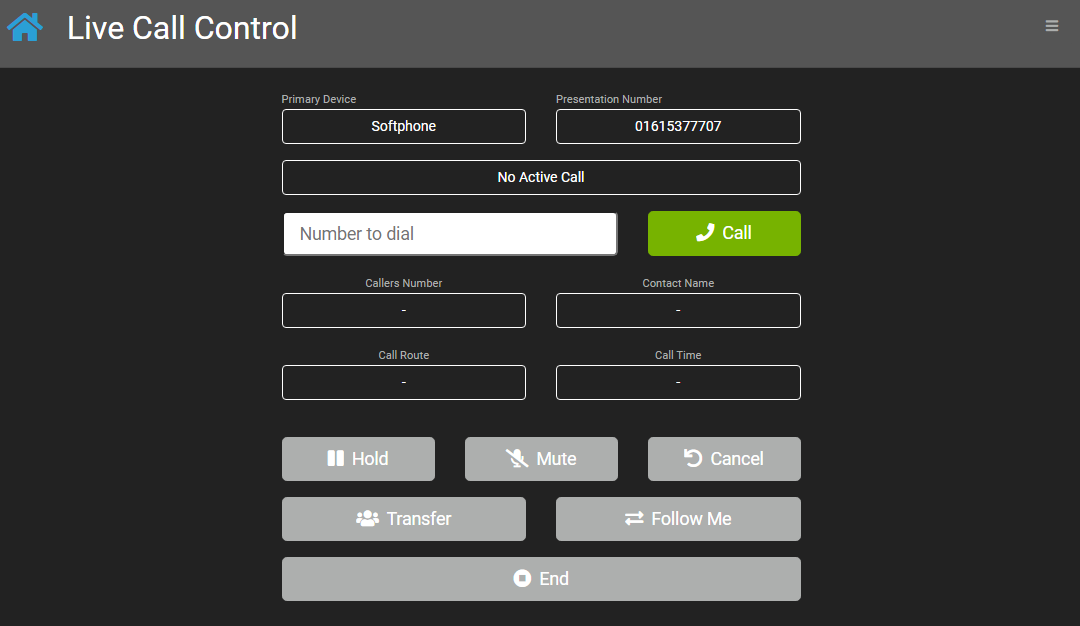 When you are on a call the status bar will show that you are, and the Hold, Mute, End and Resume Call buttons will now work.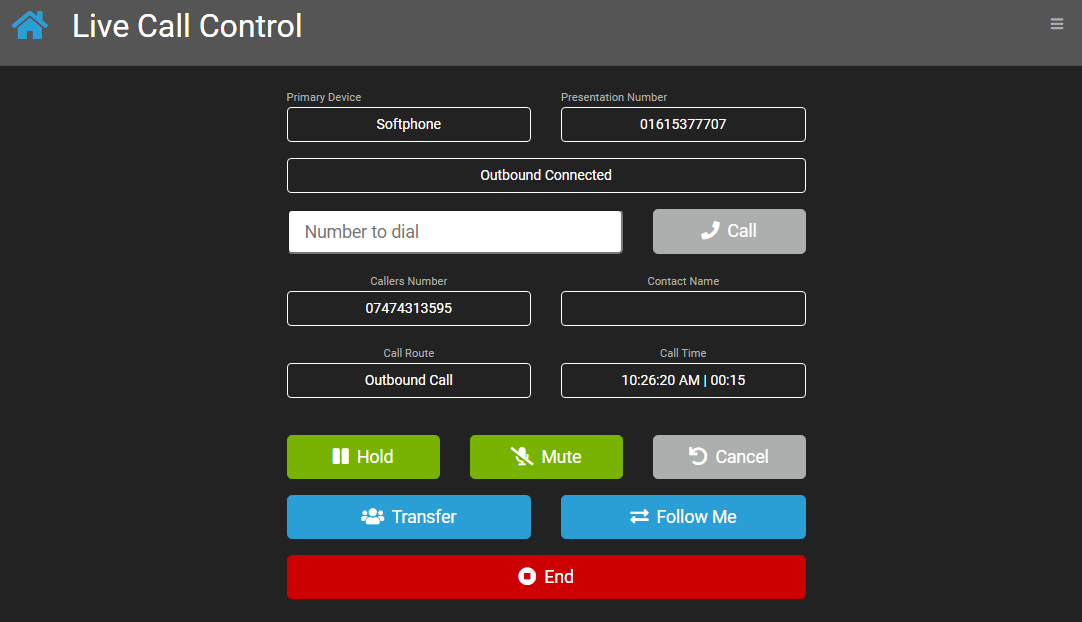 Clicking on Transfer will popup all available agents to send the call to: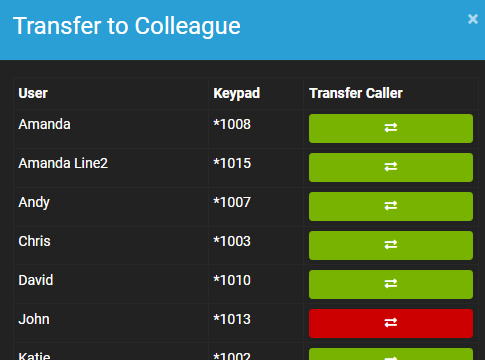 Clicking on Follow Me will move the call to the destination of your choice. For example if you're on a call and need to leave your desk and want to carry on the call, simply add your mobile as a destination and click on the divert button and it will call your mobile for you to answer and carry on the call.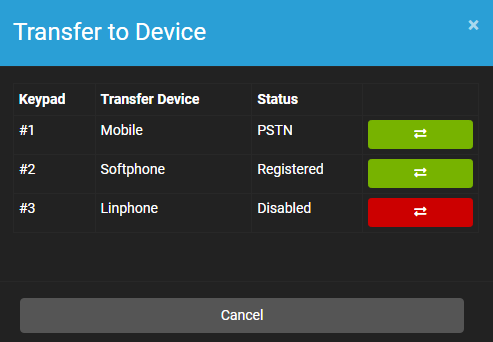 ---
---